Well this is obviously the hot topic of the moment isn't it?!
Everyone is asking what's the best Hand Sanitiser since the COVID - 19 outbreak!
We appreciate there is so much information out there, and couple that with the urgency to understand the best way to keep yourself and your family safe and it's understandable that people feel overwhelmed.
---
It has been widely reported that hand washing with soap and water and using hand sanitisers are our best way to prevent the spread of COVID-19 and here's some information we've found really helpful when we're using our Hand Sanitiser and making choices to help keep our community safe.
For hand sanitiser to be effective it needs to contain at least 60-80% alcohol. Higher is better. And as most of us know when we think about drinking alcohol and safety around that, water dilutes alcohol, so ideally a product doesn't contain water (often written on labels as aqua) and if it does you wouldn't necessarily want it to be the first or second ingredient because that indicates it's present in a high volume (highly diluted).
Once you've got a product with the right potency, the way you apply your hand sanitiser really contributes to its efficacy. Apply a pump or two of our Hand Sanitiser to your hands, should be enough to cover both sides once you've spread it over your hands. Then rub in thoroughly for 20 – 30 seconds and the product should become completely dry.
"For hand sanitiser to be effective it needs to contain at least 60-80% alcohol."
So what's happening to any bacteria or viruses when you wash your hands and use hand sanitiser?
The lipid membrane that surrounds (and protects) certain viruses and microbes is destabilised by the molecules in high percentage alcohol (80% is the amount recommended by WHO so that's what we've put in our Hand Sanitiser) and in soap.
The friction created by rubbing your hands together assists in this breakdown process and damages the virus and bacteria molecules enough to render them useless.
Hand washing mechanically removes pathogens, while laboratory data demonstrate that 60% ethanol and 70% isopropanol, the active ingredients in CDC-recommended alcohol-based hand sanitizers, inactivates viruses that are genetically related to, and with similar physical properties as, the 2019-nCoV.
Centers for Disease Control and Prevention Statement for Healthcare Personnel on Hand Hygiene during the Response to the International Emergence of COVID-19
There's a great video here from the World Health Organisation (WHO) that shows you exactly how to make sure you're properly covered.
Should I just use soap then?
Whilst soap and water are a huge part of basic healthcare and help to prevent the spread of viruses, the beauty of hand sanitiser is it can be used anywhere, making it particularly helpful for the scenarios we are most cautious of at this time - when you can't get to a sink or be in your home.
We developed our Hand Sanitiser to follow the best practice regulations we could find set by the World Health Organisation and Centers for Disease Control and Prevention to provide reassurance of protective capabilities and coupled that with our ethos of working with natural remedies.
The Coconut Oil we've included helps to soothe skin as much as possible when you're using this multiple times a day. Whilst Essential Oils have been chosen for their combination of antibacterial qualities and their ability to support your mental and emotional wellbeing, as well as physical health, during this uncertain time.
Tea Tree Oil has long been known for its antibacterial qualities, Lavender Oil is antiseptic and helps to ease anxiety, Citrus Oils offer support for your immune system and Peppermint Oil is amazing for helping you to feel calm and relaxed.
We hope that our Hand Sanitiser blend brings you some support and a feeling of security, and that this blog has helped clarify some of the information whirling around so you can make choices you feel happy and empowered by; not only during this time but throughout your life.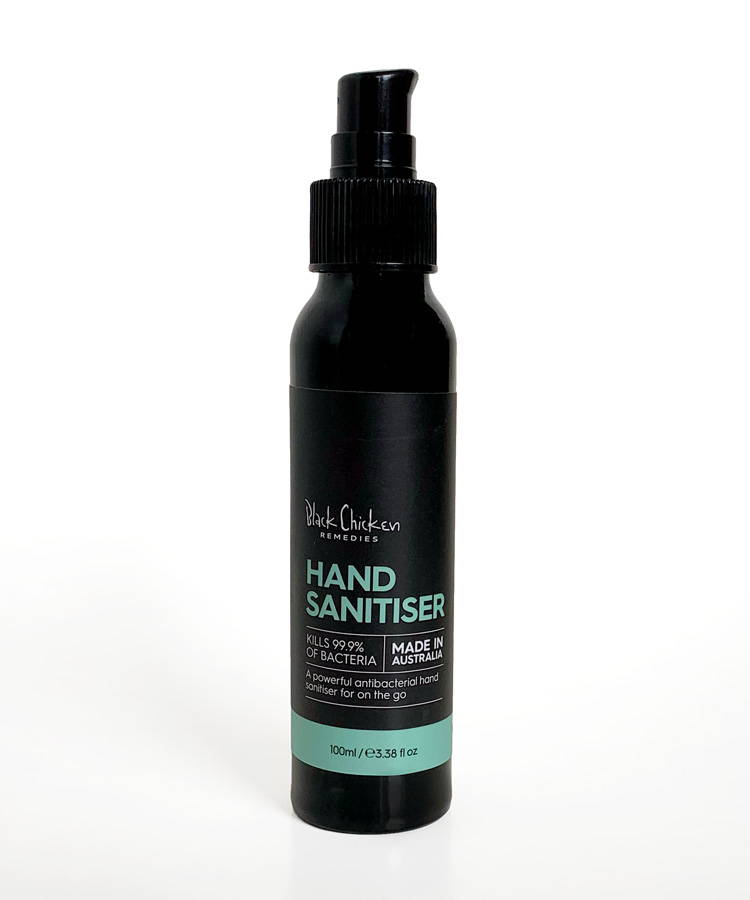 ---
---