Axilla Deodorant Paste More To Love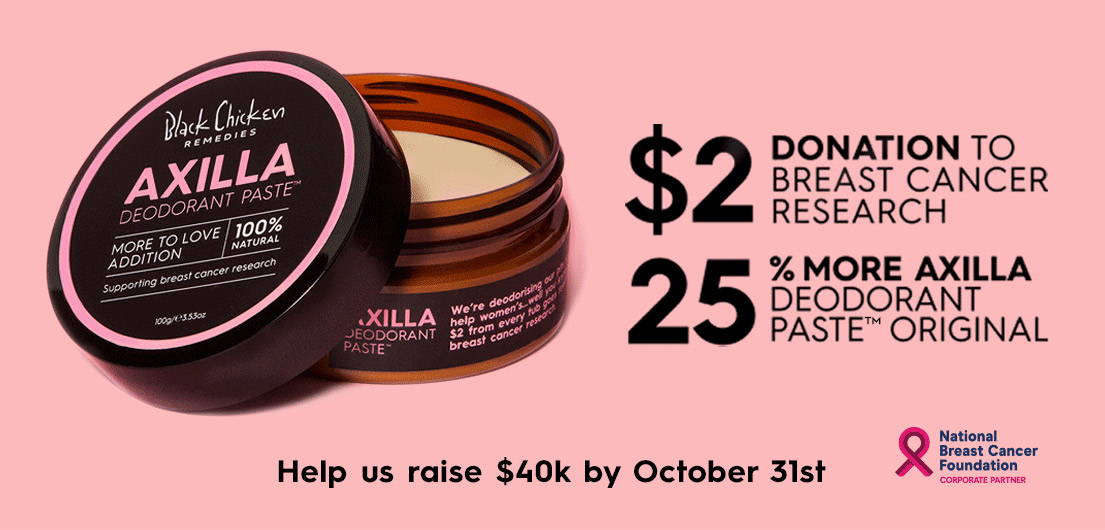 WE'RE RAISING OUR ARMS AND VITAL FUNDS FOR BREAST CANCER RESEARCH
Raise your hand if someone you know has battled with breast cancer. Now keep that arm raised because your armpit is about to generate some serious funds for breast cancer research.
We've partnered with the National Breast Cancer Foundation and with your help, we're aiming to raise $40,000 towards vital research.
Made with natural and organic ingredients. No animal testing, harmful aluminium salts, sweat blockers or other nasty stuff. Totally vegan friendly and made in Australia.

HOW TO ENTER
1. By 2 Axilla Deodorant Paste™ - More to Love Addition
2. Share a picture on social showing them off (holding them to your chest)
3. Hashtag #AXILLAMORETOLOVE and Tag @BLACKCHICKENREMEDIES
Go in the running to WIN $1000 worth of Black Chicken Remedies products.
Winner will be announced on Thursday 1st November 2018. Terms and conditions apply.
---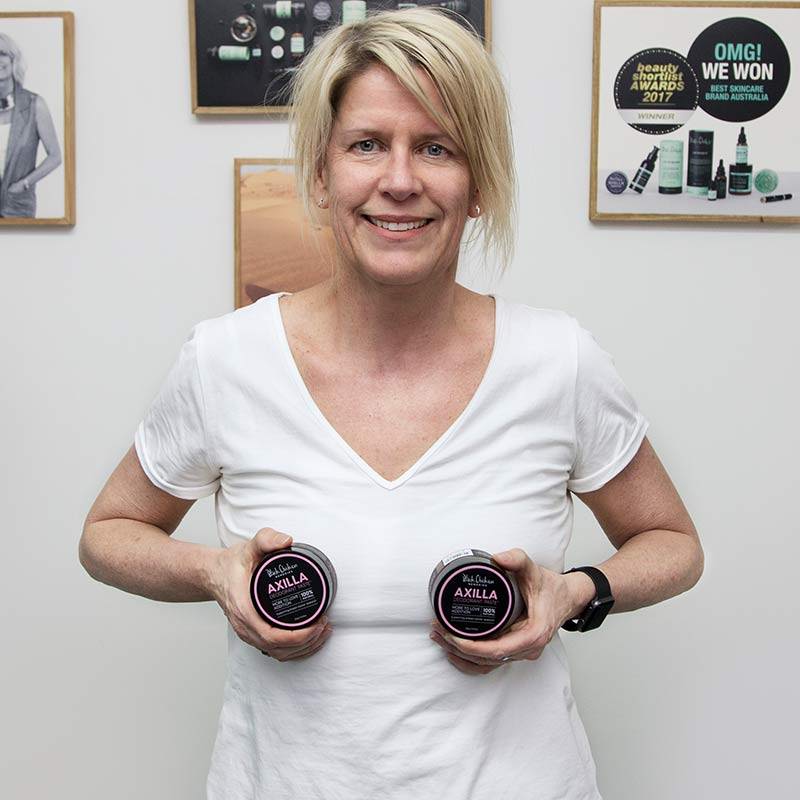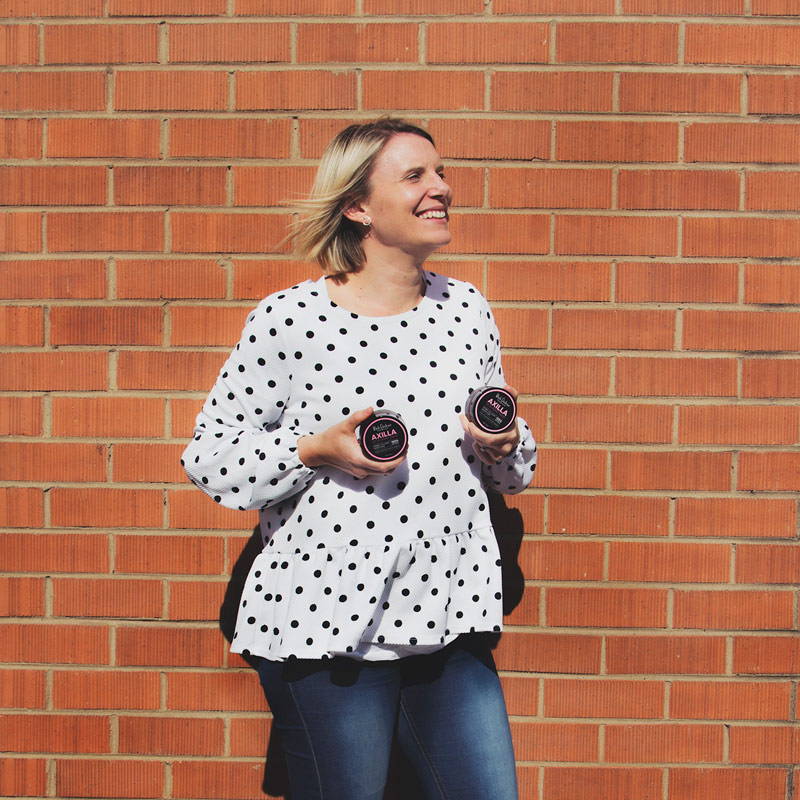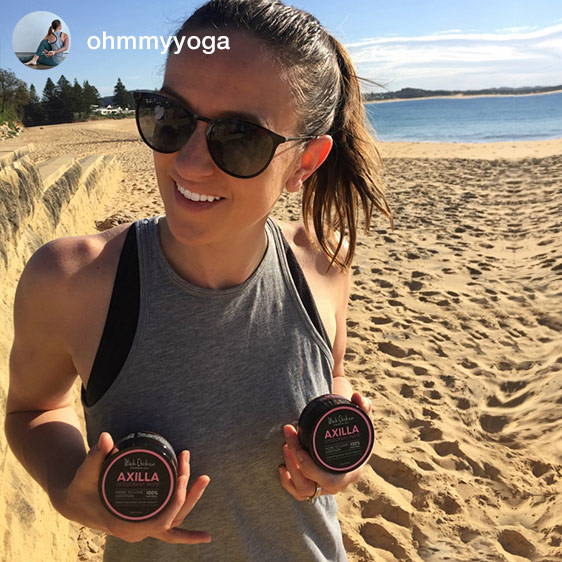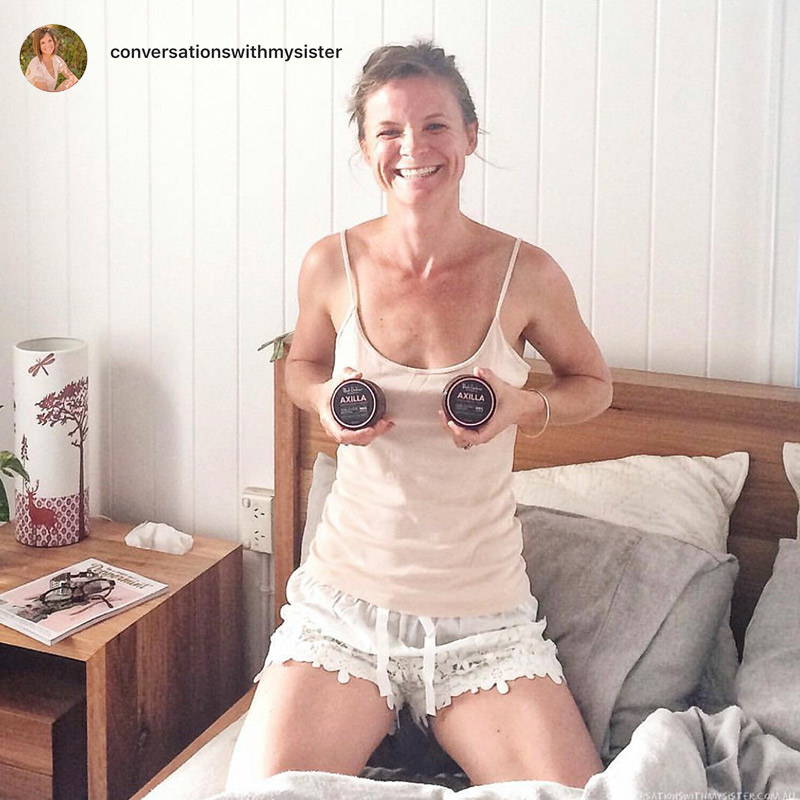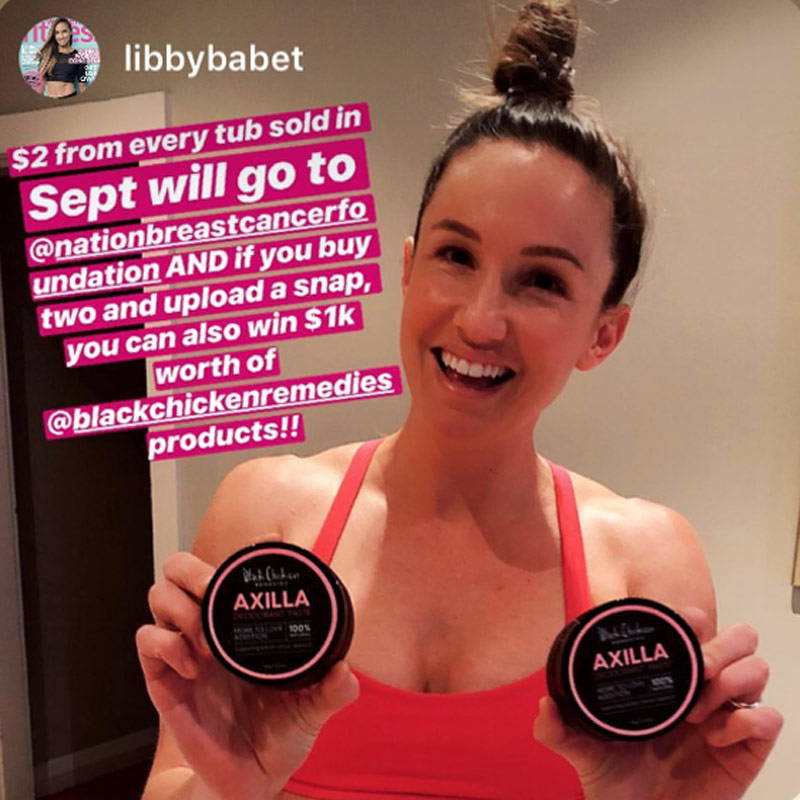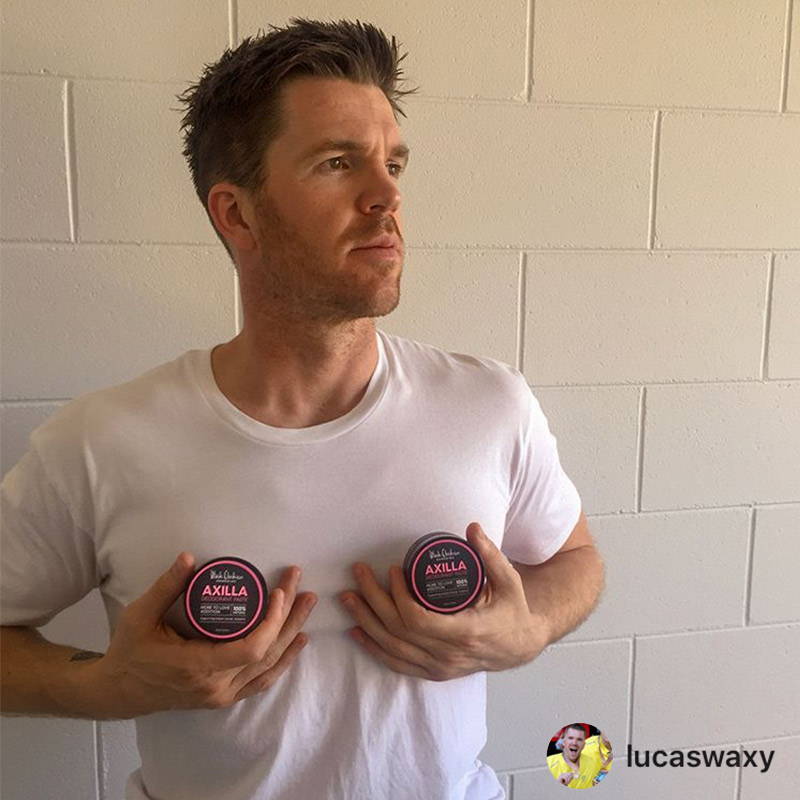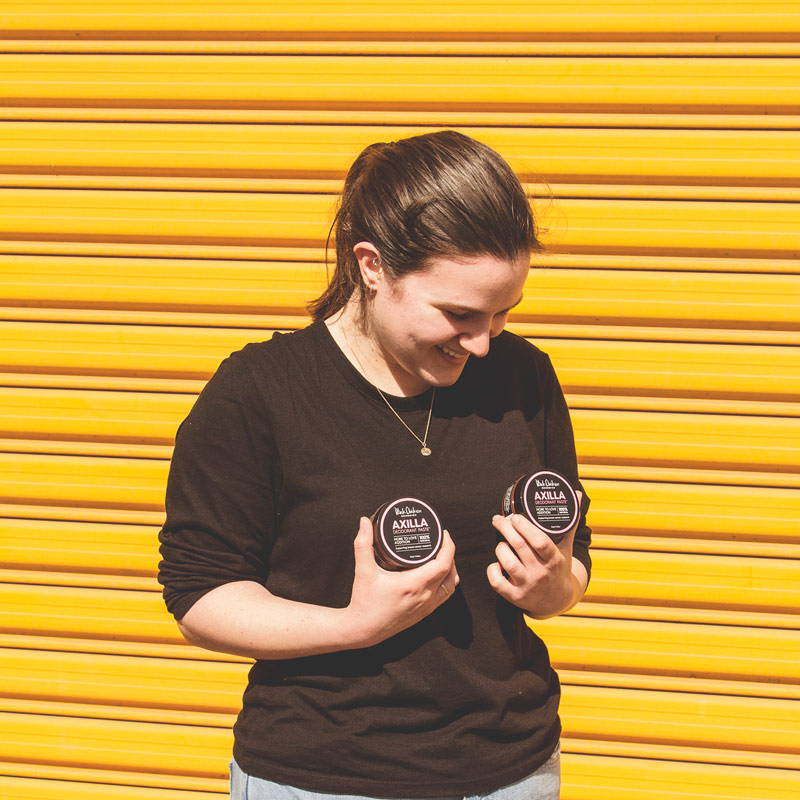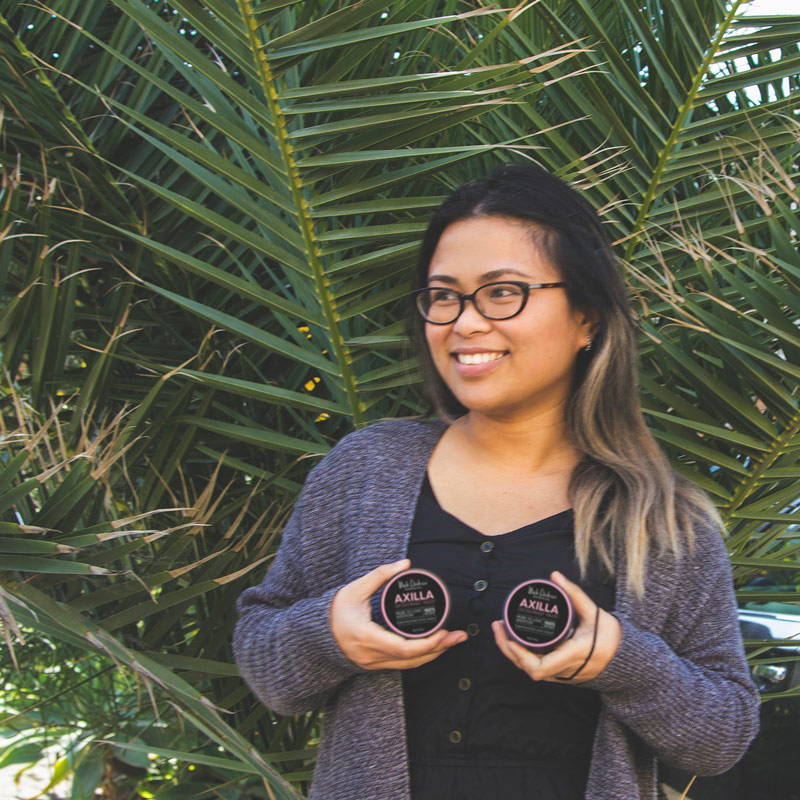 To enter the Axilla More to Love 'Show Off Your Double D's' campaign you must purchase 2 Axilla More to Love Deodorant Paste, take a picture holding up 2 Axilla More To Love Deodorant Paste, post the image on your social media channel with a public account, hashtag #AXILLAMORETOLOVE @BLACKCHICKENREMEDIES. 1 WINNER will be announced on 1st November 2018 and notified by Direct Message through the chosen social media channel. The prize is a Year's Worth of Black Chicken Remedies to the value of $1000. Entries will be deemed part of the competition if posted between 1st September 2018 and 31st October 2018. Any entries outside of this, will not be valid. The winner will be awarded to the most creative entry.