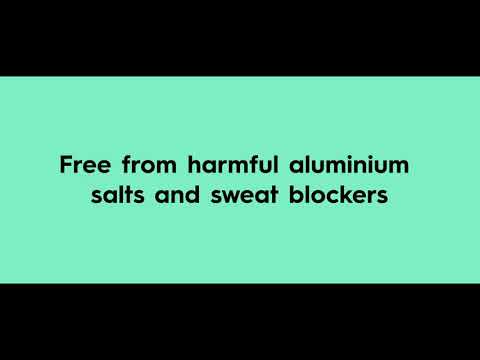 Gym Time Essentials - Natural Body Care Pack
All the products you want in your gym bag squished into 2 handy pots! Cleanse, soothe, moisturise and deodorise, pre and post workout, without the extra weight load in your bag or toxic load in your body!
(Valued at $62.50)
All the essentials you need in your gym bag without lots of bottles to carry

Balm of Ages is a highly effective moisturiser, cleanser and hair treatment
Our Award winning deodorant neutralises odour naturally
All made with natural, organic, toxic free ingredients
Skincare that works as hard as you do.
With our gym time essentials pack you can use your muscles in that gym class, not carrying around bottles of post workout beauty products!
Balm of Ages contains a blend of everything you need to restore and moisturise skin, lips, even blistered feet. Whilst our Award Winning Axilla Deodorant Paste provides all day underarm protection without using any toxic sweat blockers. This nifty duo really do have all bases covered for you!
Made with love in Australia.
Vegan, cruelty free, with no added water or fillers.
Don't just take our word for it, check the reviews below.
What's in it?
1 x Axilla™ Deodorant Paste Original 75g / 2.65 oz – Our deodorant paste is a chemical free deodorant formulated to neutralise underarm odour and maintain that fresh feeling without inhibiting your sweat glands ability to dispel toxins.
1 x Balm of Ages™ 60g / 2.03 oz – If Mother Nature had a list of her favourite natural ingredients, you'd find them in this. Formulated to deliver 19 deeply penetrative and restorative ingredients to the skin and hair that save and seal.
For full ingredient information, please refer to the relevant full size product page.
How to use me
Balm of Ages™ is a multi-purpose balm, which means you can apply it all over your body to heal and nourish. Just rub a small amount into your hands until it melts then apply to your skin, hair and feet. You can literally put it everywhere, just not your eyeballs, that's never a good idea.
Applying Axilla™ Deodorant Paste Original is just like moisturising your armpits. Grab a pea sized amount with your finger and gently rub it into your armpits until it warms and dissolves. Simple!
Give it a go!
This was my first time using a natural deodorant and I am so impressed. My husband has been using your balm for a while now for his eczema and this handy pack meant we both got what we wanted!
Impressive
It's my first time using the products and I am impressed with the deodorant and the balm. They work well and smells fresh. I highly recommend this product.
Will never use another...
The Axilla deodorant is fantastic. Easy to use, smells great and does the job perfectly without the nasties that other deodorants contain. I love Black Chicken!