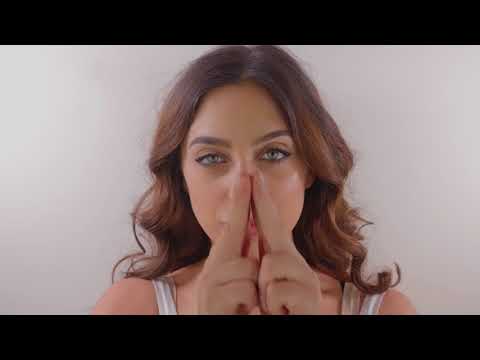 Balm of Ages Organic Body Balm
A multi purpose balm for your entire body, blending 19 powerful organic, natural ingredients that aid in soothing, healing, hydrating and repairing your skin and hair.
Natural formula soothes, hydrates and repairs skin
Soothes skin at it's most sensitive – eczema, psoriasis, sunburn, chapped lips, breastfeeding nipples
Reduces the appearance of minor scars and stretch marks
Dissolves makeup
Why carry around a pile of products when you can choose just one very clever one? Balm of Ages list of benefits are almost endless – healing skin conditions such as eczema and psoriasis, hydrating hair, soothing bites and grazes, restoring chapped lips and dry elbows, it even melts off makeup!
It really is like having a mini Wonder Woman in your bag, ready to take action and help save your skin at a moments notice!
This 100% natural formula draws from wisdom honed over thousands of years by our Australian Indigenous community, Chinese medicine, Japanese Geishas and cultures around the world that have spent centuries using essential oils for their medicinal, spiritual and reparative qualities.
Made with love in Australia.
Vegan, cruelty free, with no added water or fillers.
Don't just take our word for it, check the reviews below.
60g / 2.03oz
Ingredients
Shea Butter – High in essential fatty acids, antioxidants and known for its cell regeneration and anti-inflammatory properties. Shea butter assists in relieving symptoms of eczema and psoriasis. It also soothes burns and rashes, fades scars and stretch marks as well as restores elasticity and moisture to dry skin.
Sea Buckthorn – Used in Chinese medicine for over 1000 years, it's been clinically proven to improve symptoms of eczema and extreme dryness. Sea Buckthorn is high in vitamins and has anti-inflammatory benefits to help reduce swelling and redness..
Camellia Tea oil – Used for centuries by Japanese Geisha, Camellia Tea oil is lightweight and deeply penetrates to seal in moisture. It's amazing at protecting the skin against free radical damage and can even prevent stretch marks.
Hemp Seed oil – Containing around 80% essential fatty acid, it's one of the highest quantities found in any plant. It closely matches our bodies' lipids and so is able to penetrate deeply. Hemp Seed oil promotes thicker hair, stronger nails and soothes eczema, psoriasis and acne.
Jojoba oil – Used by Native Americans for centuries. It mimics human sebum so it assists in balancing oil production.
Butyrospermum Parkii (Shea) Butter*, Cera Alba*, Seabuckthorn Infused Oil*, Arnica Montana Oil*, Cannabis Sativa Seed Oil*, Theobroma Cacao (Cocoa) Seed butter*, Calendula Infused Oil*, Simmondsia Chinensis (Jojoba) Seed Oil*, Camellia Oleifera Seed Oil*, Cocos Nucifera (Coconut) Oil*, Tocopherol (and) Helianthus Annuus (Sunflower) Seed Oil, Citrus Reticulata Peel Oil*, Melaleuca Leucadendron Cajuput Leaf Oil*, Lavandula Angustifolia (Lavender) Oil*, Pogostemon Cablin Leaf Oil*, Pelargonium Roseum Stem Oil*, Cananga Odorata Flower Oil*, Boswellia Serrata Oil*, Santalum Spicata Wood Oil*, d-Limonene**, Linalool**, Geraniol**, Coumarin**, Citral**, Citronellol**, Farnesol**, Benzyl Alcohol**, Benzyl Benzoate**, Benzyl Salicylate**, Eugenol**, Isoeugenol**
Certified Organic ingredients*
Naturally occurring in essential oils**
How to use me
Get rubbing from head to toe.
Balm of Ages™ is a multi-purpose balm, which means you can apply it all over your body to heal and nourish. Just rub a small amount into your hands until it melts then apply to your skin, hair and feet. You can literally put it everywhere, just not your eyeballs, that's never a good idea.
Great product - can use it all over really - even used it on my rather fluffy hair and it settles the hair without weighing it down! (and not greasy either)--love the scent also - very natural product
The balm in the palm of your hand
I love the softness and the smell of this product. Its uses are limitless. I have used it as a hand cream, a cuticle nourisher, a lip balm, on dry heels and on itchy and irritating skin, all very successfully. Highly recommend Balm of Ages, it's just so useful for so many skin conditions.
Magic Skin Remedy Pot
A must for your house or your handbag.