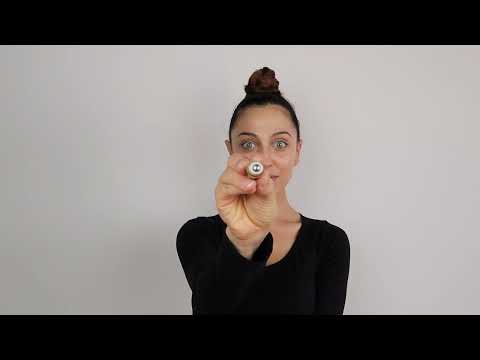 Essential Oil Perfume #2 Epiphany
The feeling of epiphany bottled in a natural, essential oils perfume that is vegan, toxic free and made with love right here in Australia!
Blend of natural essential oils to make you feel good not just smell good
Oak Moss essential oil is renowned for creating feelings of abundance and being grounded
Black pepper oil warms and stimulates the body
Vegan, 100% natural oils blend, no toxins to be absorbed by your skin
Feel as good as you smell!
Epiphany is a blend of earthy, rich, elegant ingredients like Black Pepper, Oak Moss and Petitgrain that combine to create the perfect sultry fragrance to transition you from day to evening. Each ingredient has been chosen for their grounding properties that will help connect you to your body, whilst the addition of cucumber adds a light, balancing touch of refreshment.
Unlike traditional synthetic fragrances that overload your body with toxic chemicals, our natural essential oil perfume contains ingredients that can positively affect your mood and emotions by communicating with your body and senses through your skin.
Made with love in Australia.
Vegan, cruelty free, with no added water or fillers.
Don't just take our word for it, check the reviews below.
9ml / 0.30fl. oz
Ingredients
Oak Moss Essential Oil – Evokes the feeling of being fully abundant. It is deep, earthy and grounding.
Black Pepper Essential Oil – Warming and spicy. The scent is stimulating and awakens your body.
Petitgrain Essential Oil – A fresh, floral and often herbaceous aroma. Most commonly know for its ability to promote relaxation when smelt.
Cucumber Oil – Hitting your olfactory upfront, cucumber gives us an instant sense of refreshment, lightness and subtle sweetness.
Carthamus Tinctorius Seed Oil*, Cucumis Sativus Seed Oil, Citrus Aurantium Amara Leaf / Twig Oil, Piper Nigrum Fruit Oil, Tocopherol (and) Helianthus Annuus Seed Oil, Evernia Prunastri Extract, Limonene**, Linalool**
Certified Organic ingredients*
Naturally occurring in essential oils**
How to use me
Shake well before use. Stroke onto pulse points, such as the wrists, neck and inner arms, for a powerful boost to wellbeing, anywhere, anytime.

Evening scent

Fresh and little bit spicy, this warm fragrance is lovely for evening, or mixed with the #1 fragrance for daytime. Very easy to wear and light, it's convenient to carry with and reapply.

LOVE THIS!

I get so many compliments! I feel both grounded and heavenly at the same time wearing this perfume and it's the only one I use. So easy to roll on and re-apply. Love this

Grounded earthy goodness!

This smell is so sensual and earthy! I feel it is a nice winter scent. It is not too floral and girly, which is also a bonus. My husband also really loves the scent.

-->