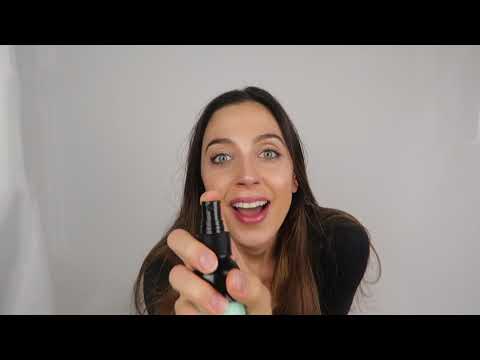 Hydrate My Face - Hydrating Mist
Our Hydrating Mist is made from organic essential oils and pure floral waters tones skin, sets makeup and gives an antioxidant boost throughout the day.
Organic and natural ingredients, including witch hazel, hydrate and tone skin with every use
Antioxidant ingredients reduce signs of ageing, damage from UV light and toxins
Effective sunburn soother
Works as a toner underneath your serum and sunscreen and is great for setting when sprayed on top of makeup
Your skin loves hydration! One of the best ways to provide that (once you've drunk your at least 2 litres of quality water of course!) is by introducing some regular misting action into your life.
Not only does it feel amazing to have a quick spritz on a hot day, when the air con is sucking you dry, or mid flight. Our blend of organic essential oils and flower waters, including witch hazel, have been chosen to provide your face with protection from UV light, toxins and pollutants whilst hydrating and toning your skin.
We also know that all products go more than skin deep, so we added grapefruit and mandarin essential oils to promote immune health and boost the circulation of blood and lymph to help you look and feel more vibrant.
Used as a toner underneath other skincare products Hydrate My Face helps with product absorbency and efficacy, whilst being a great way to set your face when sprayed over makeup.
Made with love in Australia.
Vegan, cruelty free, with no added water or fillers.
Don't just take our word for it, check the reviews below.
100ml / 3.38fl. oz
Ingredients
Witch Hazel – It's an odd name but it has been used for centuries for its ability to help heal a range of skin ailments. Because of its protective polyphenols and tannin antioxidants it's effective at reducing the damage from UV light, including ageing and skin diseases.
Grapefruit Essential Oil – This uplifting and clarifying scent is fantastic at combating stress. It's a natural antibacterial, which is always great to keep your skin fresh and clean. Plus it's packed with antioxidants and when absorbed by the skin, promotes the immune system health.
Mandarin Essential Oil – Wonderful at relieving stress and maintaining skin's moisture. It also improves the circulation of blood and lymph, particularly below the skin, which keeps the skin rejuvenated and looking young and vibrant.
Lavandula Angustifolia (Lavender) Oil, Matricaria Recutita (Chamomile) Flower Oil, Hamamelis Virginiana (Witch Hazel) Extract Alcohol, Citrus Paradisi (Grapefruit) Peel Oil*, Citrus Reticulata (Mandarin) Peel Oil*, Citral**, Limonene**, Linalool**, Geraniol**
Certified Organic ingredients*
Naturally occurring in essential oils**
How to use me
Spritz 2-4 times to tone the face before applying serum to assist moisture to penetrate deeply. A must for air travel or air conditioned environments. Apply as often as needed. Shake gently before use. Avoid contact with eyes.

Great toner

Love this product - I use a couple of spritz on my face before applying Black Chicken serums. Smells great!

I no longer skip toner!

I used to skip the toning step because it always felt like an effort to get out the cotton pads, but toner in a spray form is a game-changer for me. Just spray and continue with the rest of your routine or as a hydrating pick-me-up anytime. No waste, no hassle, so easy. I wouldn't be without it now. Thank you Black Chicken!

Hydration

Excellent product to hydrate no matter what time of day.
First thing in the morning, middle of the day, just before bed..... I love this product 👍🏽

-->