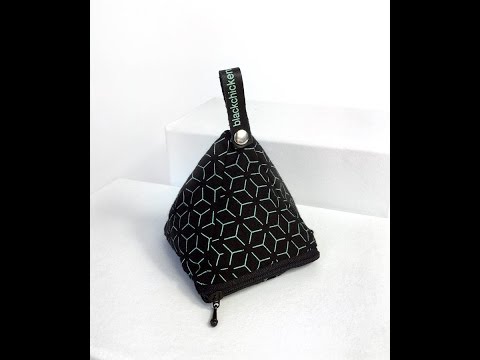 Pyramedial - The Scent of Sleep - Fresh Lavender Pouch
Calm your mind and nervous system with the powerful effects of organic lavender buds bundled up in our pyramid pouch. Place beside your bed or between your pillows for a dreamy, restful nights sleep.
Buy three or more and receive a 10% discount
Aids with restful sleep
Helps you feel more relaxed
Relieves nervous tension and insomnia
The beautiful lavender aroma makes your bed smell amazing
The pyramid is a symbol of life force energy – a shape that resonates with the Earth's magnetic field; its energetic power has been understood for centuries by ancient cultures to convert negative energy and attract in positive.
Combine that with the renowned relaxing, sleep inducing qualities of organic lavender and you have the perfect package of goodness to aid restorative sleep. Put this bundle of goodness beside your bed or between your pillows and ease into some of the most relaxing and restorative sleeps you've ever had.
Made with love in Australia.
Vegan, cruelty free.
Don't just take our word for it, check the reviews below.
Made from 100% cotton and filled with Lavender buds.
Dimensions: 12 cm (L) x 8 (W) cm
40g / 1.41oz

Ingredients
Lavender Buds - Eases you into sleep, relieves nervous tension and insomnia
Lavandula Angustifolia (Lavender)
How to use me
Put this bundle of goodness beside your bed or between your pillows and ease into some of the most relaxing and restorative sleeps you've ever had.

LOVELY GIFT

Love it - I bought 2 for gifts and 1 for myself, perfect size to slip in between my pillows to help me sleep!

This is just Beautiful

Love this. Sits on my bedside table and just calms me down after a busy day

Calming for kids rooms

I purchased one for each of my children's rooms. They leave them on their bedsides but give them a roll/crunch in their hands as they are getting ready for bed and the lavender scent is released. Gives their rooms a lovely scent. Would recommend.

-->