Let's face it having dead cells on your body or face is not a very appealing thing to consider!
On your face thicker skin looks older and more tired and wrinkles are more prominent. On your body those bumps on your thighs or upper arms aren't the nicest to rub up against!
It doesn't matter if its summer or winter you need to exfoliate all year round.
In winter your skin becomes drier and perhaps more flaky so you need to exfoliate to kind of clear the decks for any moisturizer to be able to absorb. In summer you are always applying sunscreen (I hope) so there is residue that needs to be cleared so that your skin can look brighter. Have you ever noticed how smooth and bright your skin feels after you have exfoliated?
A friend of mine recently revealed to me that she had never exfoliated so I dragged her into the bathroom and introduced her to her new best friends! Needless to say she has never looked back and can't believe the comments she receives! But why is it important? Well your skin replaces itself every 35 days so that's almost a new you every month! Imagine the build up if you don't remove these dead cells!
Here are my top 5 benefits of exfoliation:
Exfoliating helps to quicken your skins natural renewal process and so keeps your skin soft and glowing.
It helps your moisturiser/ serums penetrate into the skin deeper as the blockages have been removed.
It will help keep acne under control by helping to prevent your pores from clogging
It helps to develop an even skin tone – hence a brighter appearance!
Helps to control fine lines and wrinkles.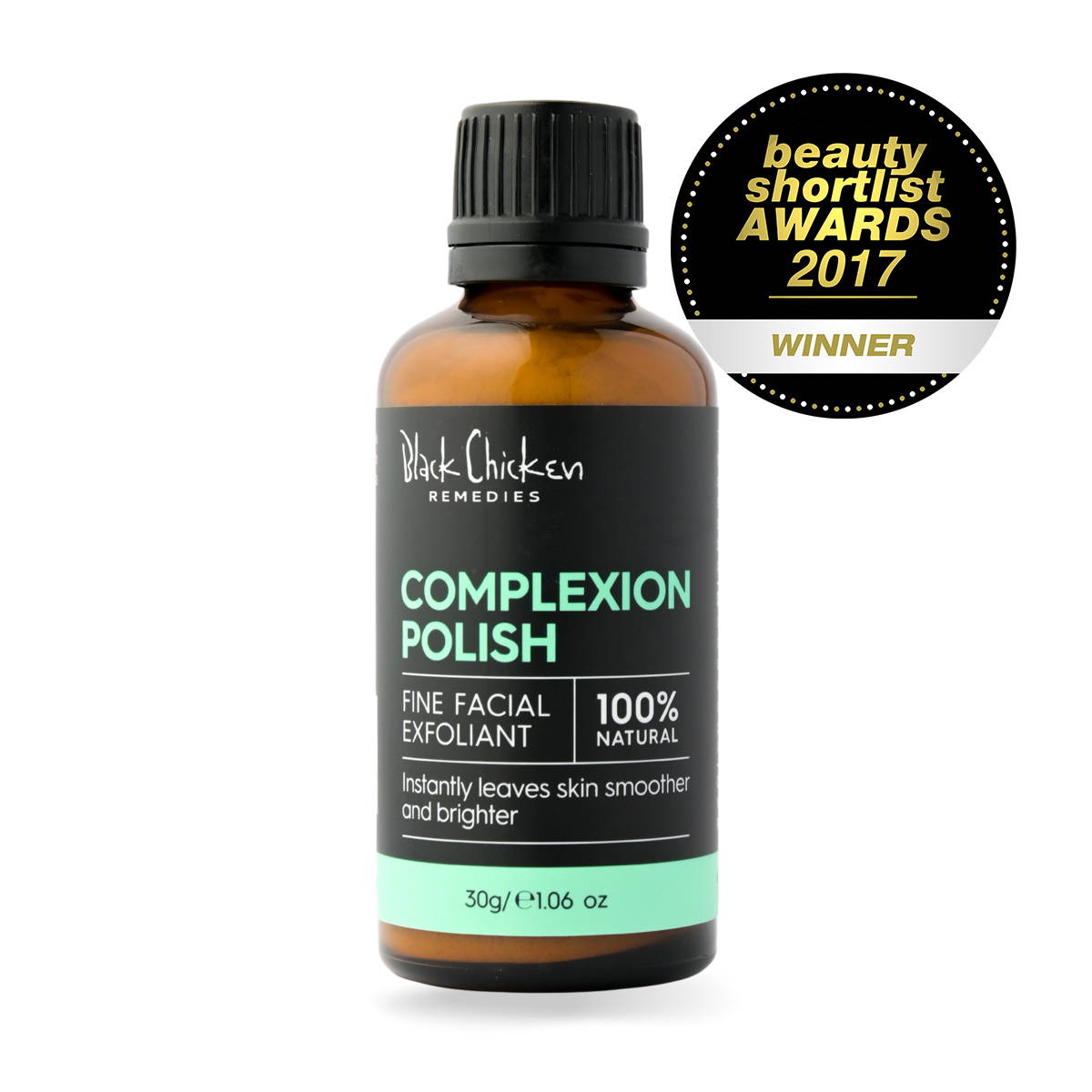 Help is here! We have two amazing products that will help you renew yourself every 35 days!
Love Your Body Polish is perfect for your whole body (not your face) it combines our famous Love Your Body Oil with Himalayan pink salt in a unique body polish to help remove dead cells and then replace them with our super food!

Our Complexion Polish is a gentle powder for your face made from finely milled extracts from mother natures pharmacy. It will visibly revitalise your face in less than a minute by gently exfoliating and removing dull build-up to reveal a smoother, renewed complexion.
Its important to not over exfoliate so perhaps once or twice per week and don't do it if you are heading out into the sun.
Start today and see what I am talking about for your self!
---