Do you or any of your loved ones use Talc? This common household item was a staple in your grandmother's cupboard, but recent studies have revealed that it is toxic and should be avoided. Natural alternatives can provide even more benefits and promote healthy skin.
Talc is a naturally occurring mineral composed of magnesium, silicon, and oxygen. It is commonly used in cosmetics and other personal care products such as baby powder and shampoo as a drying agent and a lubricant.
Why is Talcum Powder not good for you?
Talc is a toxic mineral, and some types of Talc have been found to contain dangerous levels of asbestos. This carcinogenic substance has been linked to ovarian cancer and other female cancers, as well as male genital cancers, and it can cause respiratory issues, skin irritations, and even miscarriages.
Because of recent studies linking Talcum Powder to an increased risk of cancer, many larger retailers have removed the iconic powder from their shelves, with all Talcum Powder being withdrawn from sale in 2023.
Talc is a toxic mineral, and some types of Talc have been found to contain dangerous levels of asbestos."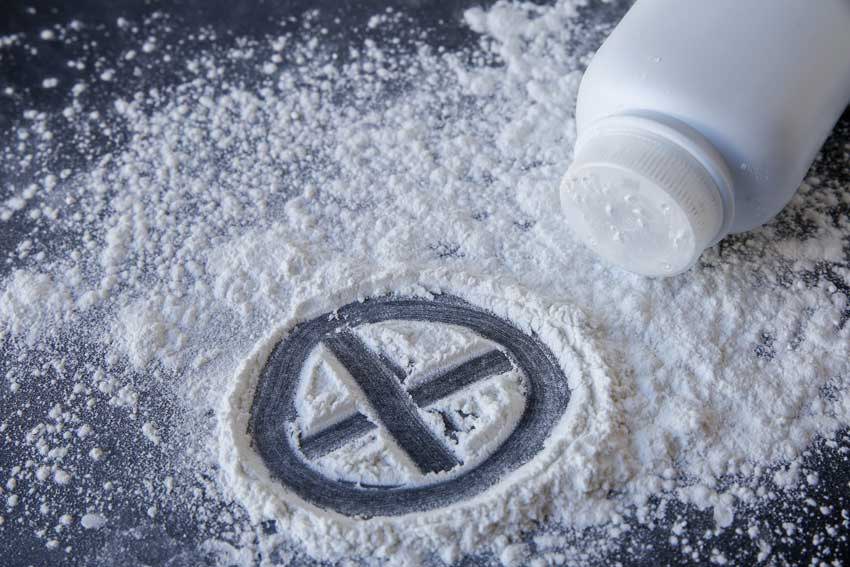 How can I protect myself from the dangers of Talcum Powder?
You can replace Talc with a variety of natural alternatives. They do not contain any harmful chemicals that can harm your body. They also produce better results than Talc-based products.
Here is a list of some natural alternative ingredients:
1. Corn Starch
You most likely have Corn Starch in your kitchen cabinet. This corn-derived powder is used as a thickener and anti-sticking agent in many industries, and it is a good alternative to Talc for absorbing moisture.
2. Tapioca Starch
Tapioca is a starch derived from the cassava plant, which is native to Brazil. It is the foundation of many diets from Africa to South America and a good alternative to Talc for moisture absorption.
3. Kaolin
Is a white clay mineral that is mined all over the world, from China to Europe to the United States. Because of its ability to absorb oil and cleanse the pores, kaolin is widely used in the skincare industry. Its fine, soft texture makes it an excellent addition to body powders.
4. Baking Soda
Baking soda is used in powders to absorb odours and is used as an alternative to aluminium in many natural deodorants.
5. Calamine Power
Calamine Powder is primarily used to treat skin redness, itching, and other skin irritations during the summer. When used as a face mask, the presence of iron (in the form of ferric oxide) in Calamine powder increases skin circulation. It also helps to calm irritated, acne-prone, and sensitive skin.
FREE guide to Essential Oils



Explore the uses and benefits of essential oils with our free, quick-read guide!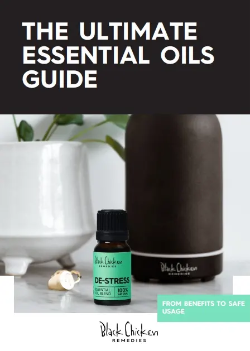 Love Your Body Powder – Talc Free Body Dusting Powder is a powerful blend of natural powders and essential oils to help reduce moisture, chafing, rashes, smells, and discomfort. It provides support to the skin by absorbing dampness and reducing friction.
Natural talc-free anti-friction body powder
Absorbs moisture, leaving skin feeling soft, smooth, and dry
Helps to prevent and soothe rashes, razor burn and ingrown hairs
All over Body and Foot Powder
Balances the mind-body connection
Suitable for babies and adults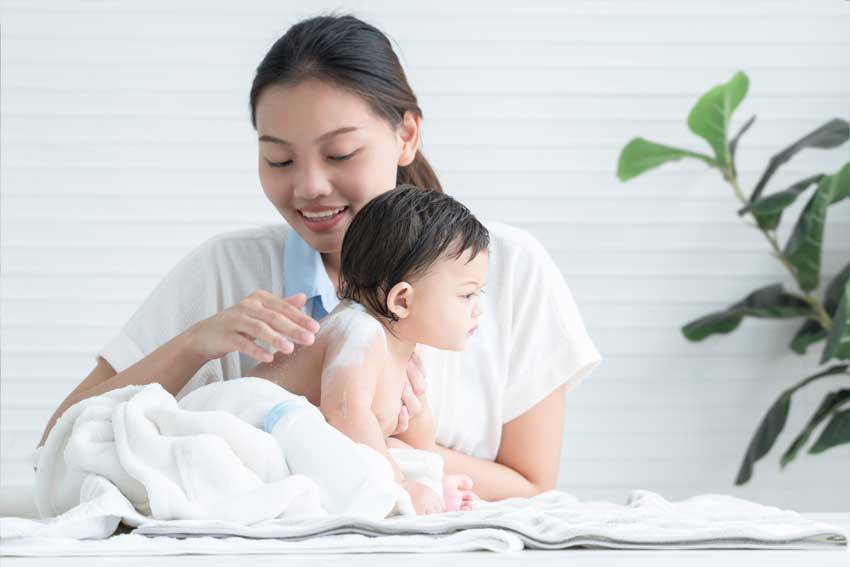 What does Love Your Body Powder do?
This 100% natural vegan dusting powder provides long-lasting protection against moisture that can cause odour, itching, rashes, and chafing.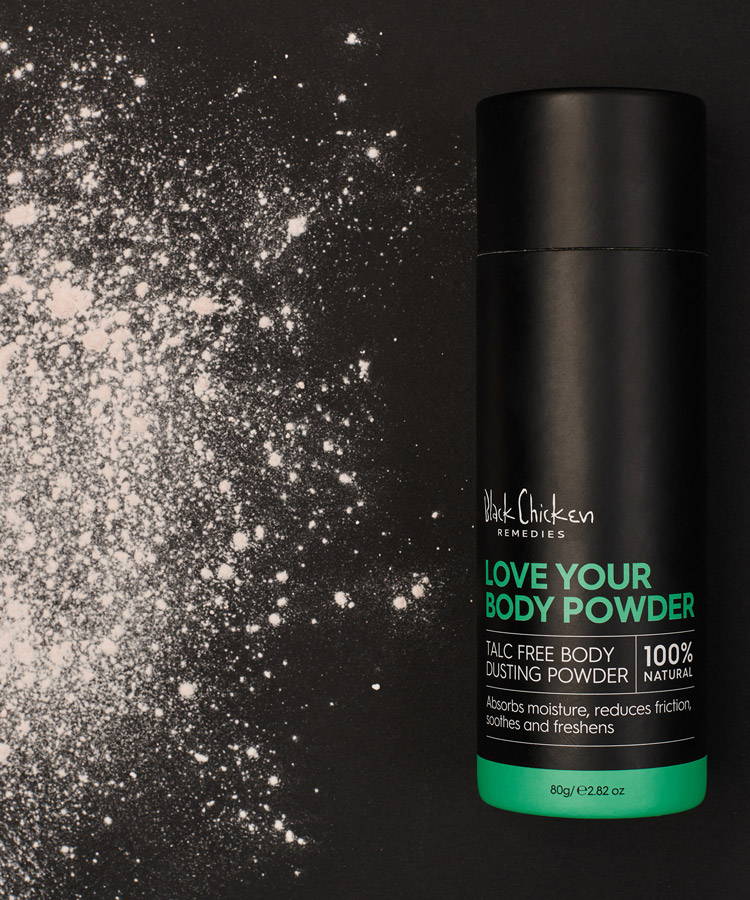 What is Love Your Body Powder suitable for?
A variety of areas where skin irritations can occur like where you tend to sweat, or places that get chafed or blister easily, to minimise chafing and reduce sweating.
Why does it contain Calamine Powder?
Calamine Powder is a mix of two ingredients: zinc oxide and iron oxide. It has been used for thousands of years for its skin nourishing, calming and soothing properties and is wonderful for a variety of skin conditions.
You may have used calamine lotion in the past to relieve the itchiness of a bug bite or to calm a sunburn. But calamine lotion that you buy over the counter has a lot of other non-active ingredients in it including glycerin, preservatives and other ingredients you probably can't pronounce.
Calamine Powder on the other hand is purely the active minerals that you want without any of the other fillers you could do without.
First used as far back as 100BC Calamine is well known for its healing benefits. It was traditionally used in medicinal ointments for its antiseptic and anti-inflammatory benefits; later, it became a popular remedy for acne throughout history.
In Ayurveda, a natural system of medicine, that originated in India more than 3,000 years ago Calamine is listed as a healing salve and a skincare benefit for a variety of uses. Calamine can help to relieve your itching and soothe Eczema Prone Skin.
Check out some of our best sellers