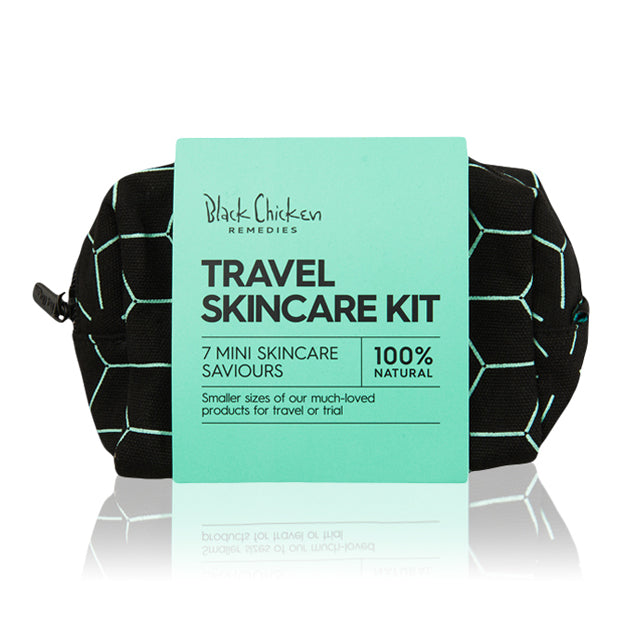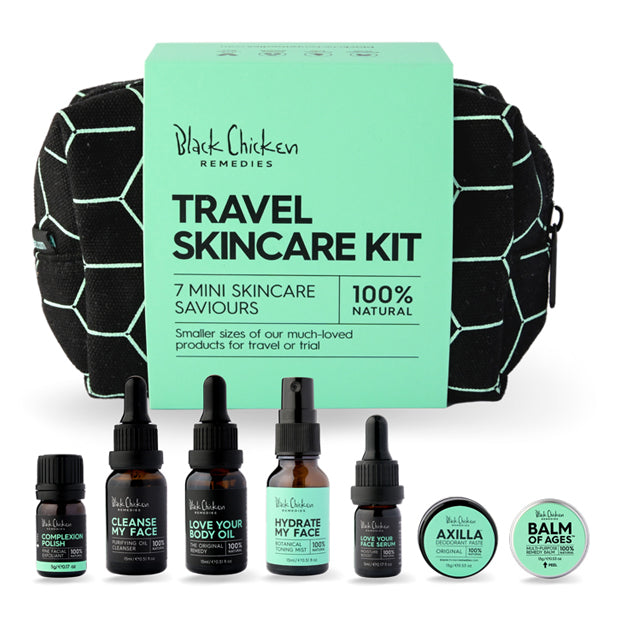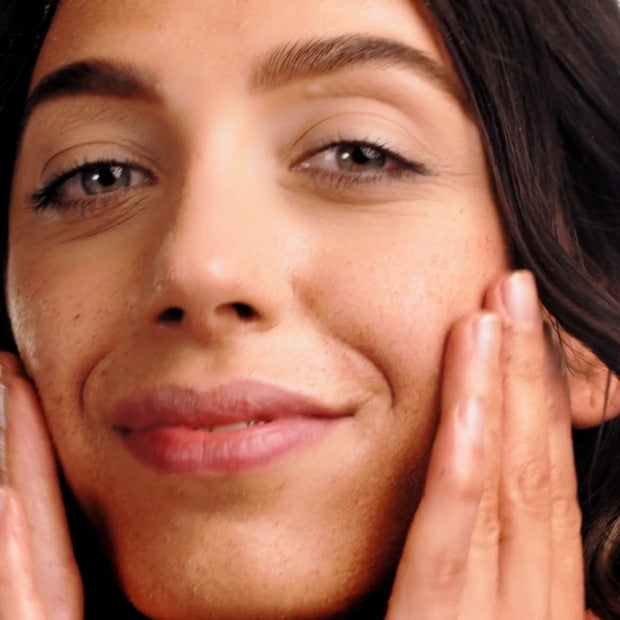 Travel Skincare Kit - Natural Skincare Pack
The ultimate 100% natural face and body essentials mini pack. Take care of all your body's cleansing, toning, moisturising and deodorising needs with our top products, including 6 award-winning formulas.
(Valued at $108.15)
Trial size face and body products allow you to test out the range
Perfect pack size for travel
Super hydrating and nourishing formulas for face and body
Deep cleansing and effective makeup remover
Award winning deodorant paste offers all day protection
Read more
This sample sized pack is the perfect way to trial a whole new, all natural, toxic free face and body care routine and see just how smooth, soothed and happy your skin can really be.

These award-winning Black Chicken Remedies essential face and body products will keep you feeling fabulous from head to toe.

Pregnancy safe: Safe to use during pregnancy and breastfeeding. All quantities of essential oils are well below the required amounts deemed safe to use whilst pregnant and breastfeeding. We do recommend a patch test as you may be more sensitive when pregnant.
1 x Axilla™ Deodorant Paste Original 15g / 0.53oz – Our deodorant paste is a chemical free deodorant formulated to neutralise underarm odour and maintain that fresh feeling without inhibiting your sweat glands ability to dispel toxins..

1 x Balm of Ages™ 15g / 0.53oz – If Mother Nature had a list of her favourite natural ingredients, you'd find them in this. Formulated to deliver 19 deeply penetrative and restorative ingredients to the skin and hair that save and seal.

1 x Cleanse My Face 15ml / 0.50fl. oz – Our deeply calming oil cleanser uses 14 remedial oils to target impurities held deep within your skin. It effortlessly removes makeup and dirt without disturbing your skins natural oil balance.

1 x Complexion Polish 5g / 0.17oz – Rice powder, Argan Shell Powder and Myrrh Powder are just some of the ancient ingredients in our Complexion Polish that help to even skin tone, increase circulation and cell activity plus stimulate collagen production.

1 x Hydrate My Face 15ml / 0.50fl. oz – This botanical hydration and toning mist uses pure Grapefruit and Chamomile Floral Water to calm and hydrate the skin, Witch Hazel to tone and re-balance, plus the pure organic essential oils of Lavender and Mandarin to leave the skin supple and energised.

1 x Love Your Body Oil 15ml / 0.50fl. oz – This nourishing, blend of natural oils and pure essential oils contains ingredients that will not only nourish and soothe your skin in a visible way but aid deeper cell regeneration and repair.

1 x Love Your Face Serum 5ml / 0.17fl. oz – An indulgent anti-ageing, deeply penetrative, skin boosting, super hydrating, plumping face serum. This incredibly luxurious serum continues to nourish and protect your delicate facial skin all day whilst still allowing it to breathe.

1 x Travel Bag Small – The perfect companion to keep all your products together.

For full ingredient information, please refer to the relevant product page.
FREE International Shipping over $150.
Christmas Delivery Dates: See our Shipping page
Save up to 20% storewide*
Spend $200
save 10% + get free shipping* | Code: BCR10 

Spend $300 save 15% + get free shipping | Code: BCR15 

Spend $400 save 20% + get free shipping | Code: BCR20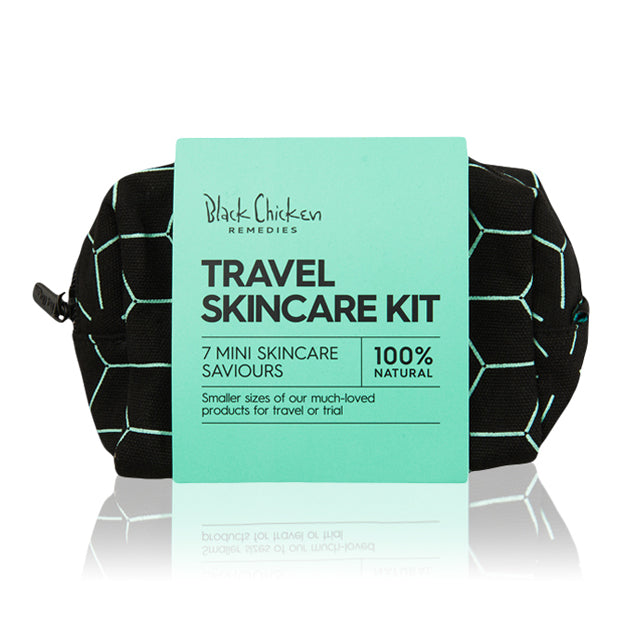 This product is rated 5.0 of 5.0 stars.
It has received 40 reviews.
This product is rated 5.0 of 5.0 stars.
It has received 40 reviews.
Perfect start up
Loved all the products. They smell so good. My skin looks and feels so nice
I love this travel set
this travel set is a beautiful collection of skin and body care products. I love the deodorant paste Axilla and also ordered the Balm of Ages, which I can recommend.
Awesome travel set
I already have all the full size skincare products & couldn't resist the miniature set for travel such amazing value on sale.
Great way to try out a new product!
Supporting Australian companies is important to me & this is an awesome way to try out a new range. Have been using similar products for a while now & the quality of these is equally as great! I already have some new favourites that I'll continue to buy in the larger size and keep these for travel :)
The best
This is the best products I've found for my skin that is constantly infected from adult acne. This worked. And calmed things down.
The only issue is it's too expensive for me to buy. But will save and try replacement in a few months
Thanks I'm so glad I tried it.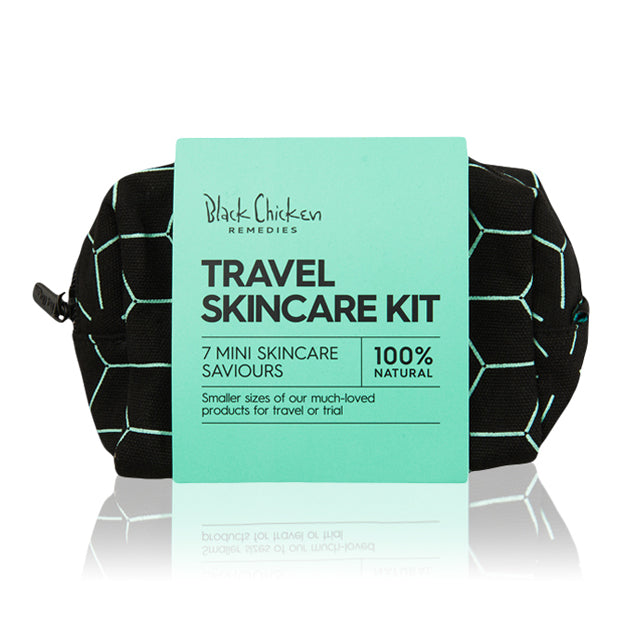 Travel Skincare Kit - Natural Skincare Pack
How to use me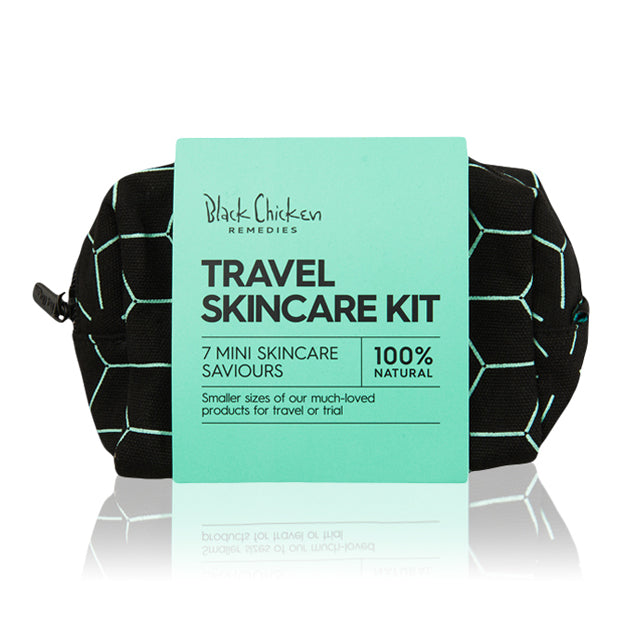 This product is rated 5.0 of 5.0 stars.
It has received 40 reviews.
This product is rated 5.0 of 5.0 stars.
It has received 40 reviews.