Applying natural face oils to your skin is one of the most effective and natural ways to address your special skin concerns.
A lot of face creams contain preservatives and other chemicals to prolong its shelf life. If you look at the ingredients in a cream vs in an oil, you will be shocked.
I have selected 5 of my favourite natural oils to help illustrate the benefits of adding the right oils to your skincare routine.
Adding the right oils to your daily face regime will result in greater moisture being retained, a balancing of your own oil production, a greater protective barrier to the outside elements, nutrients being delivered deep into your skin and a smoother more even skin tone! Sound convincing? OK so which oils and why?
FREE guide to Essential Oils



Explore the uses and benefits of essential oils with our free, quick-read guide!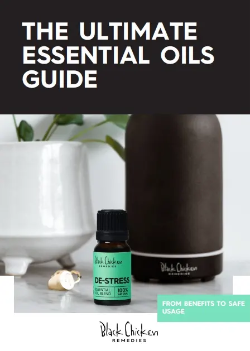 1. CASTOR OIL
is able to penetrate more deeply than any other plant oil so it draws out dirt and impurities from deep within your pores. It's quite a thick oil and shouldn't be used alone however when mixed with other thinner oils it makes the best oil cleanser possible. It has anti-inflammatory and anti-bacterial properties, which makes it great if you suffer from breakouts. It is high in unsaturated fatty acids, Vitamin E, proteins, and minerals. It is a key ingredient in our Cleanse My Face oil cleanser and I often get asked by people with oily skin if they should use an oil cleanser and I always say "only oil dissolves oil naturally" and that's a scientific fact!
2. Jojoba Oil
Is Light and Easily Absorbed and Is Perfect if You Suffer from Acne Outbreaks, Prematurely Ageing or Problematic Skin as It Mimics the Skin's Sebum so It Assists in Bringing Balanced Moisture to All Skin Types. It's Best Mixed with Other Oils for Maximum Effect Rather than Used Alone.
3. Rosehip Oil
Is a Skin Regenerator. It Penetrates to The Deepest Layers of The Skin Where It Regenerates Cells, Increasing Collagen Production. It Is Rich in Vitamin C, Omega-3 and Omega-6 Fatty Acids, All of Which Are Known to Help Heal Scar Tissue and Help Prevent Premature Skin Ageing. It Is Also High in Retinoic Acid, Which Studies Show Reduces the Appearance of Wrinkles and Brightens Skin.
4. Argan Oil
Is Really Popular These Days and There Is a Huge Variation in Quality and Even Smell, so Choose Wisely! It Is an Amazing Oil! It Has a High Percentage of Essential Fatty Acids, One of Which Is Linoleic Acid (omega 6, the Most Essential of All) Helping to Repair and Defend the Skin. the Skin Gains Suppleness, Elasticity and Tonicity and Becomes More Resistant.
5. Camellia Tea Oil
Has Been Used by The Japanese Geishas for Their Face, Hair, Scalp and Body Care for Centuries. It Is Rich in Nutrients and Antioxidants and Light and Deeply Penetrating. It's Great to Help with Scaring and Gives the Skin a Hydrated Supple Sheen.
Of course there are many other great oils for your face like Evening Primrose oil, Sweet Almond oil, Apricot Kernel oil, Vitamin E oil but it's important not to look at all oils the same. It's a delicate balance and best to try and find one that works for your skin. Ultimately you need to make sure your skin is adequately moisturised by incorporating emollient oils and a toning mist to help penetration of the oils.
Using a Face Oil or Serum will help your skin feel more moisturised with less product. Our Love Your Face Serum is healing and calming, regenerating and restorative and our unique formulation helps to protect the skin from damage occurring in the first place and also to repair existing damage.
There are 14 medicinal oils that work together to achieve this goal including Neroli to help improve elasticity, Palma Rosa to stimulate cell regeneration, Sandalwood to relieve itching and inflammation and Ylang Ylang to soothe the skin and it smells amazing!
Our Cleanse My Face purifying oil cleanser works on the scientific fact that like dissolves like or oil dissolves oil. So it deeply cleanses and uses 14 medicinal oils to replenish them with antibacterial, antioxidant and super-hydrating oils. The oil cleansing method really works! Have you tried it?
How do you use oil on your face?
Cleansing – massage a few pumps of oil cleanser all over your face spending extra time on makeup etc to dissolve impurities held deep within the pores. Be in the moment!

Using a warm face cloth, wring out the excess water then hold it over your face (this is my favourite part) inhale the aromas, as you wipe away the impurities.

Then use a toning mist to tone and rebalance the skin and assist with the absorption of your serum or oil. Spritz 2-4 times and don't wipe it off (again inhale those deeply calming aromas).

Apply a few drops of your serum/face oil into your palm and then massage into your face and neck. Breathe in the divine essential oils and let go.

Follow this ritual morning and night depending on your own requirements.
Your Skin Will Feel Softer and Super Hydrated Immediately!
All Black Chicken Remedies Products Are 100% Natural, Free from Parabens, Sulphates, Petrochemicals, and Artificial Fragrances and Not Tested on Animals.