Skin Changes During Menopause
For those of you already experiencing problems with your skin or hair during menopause, read on for reassuring news.
And if you haven't heard about skin issues during menopause, the following details are a wake up call.
What happens to skin during menopause?
Hormone changes just before and during menopause can cause problems for your skin, hair and fingernails.
Estrogen is essential for skin hydration, encouraging sebum production, increasing water retention and strengthening the skin's barrier function.
Decreasing estrogen during menopause reduces these benefits. Elastin degenerates, collagen levels fall, your skin can't retain as much moisture and becomes thinner, drier and more fragile.
Symptoms can include adult acne, dry and itchy skin, hyperpigmentation, rashes, sweating and reddening, dull wrinkled skin, hair loss, and brittle or peeling fingernails.
"Your body is under stress at this time. It makes good sense to ensure that anything you apply to your skin is toxin-free."
FREE guide to Essential Oils



Explore the uses and benefits of essential oils with our free, quick-read guide!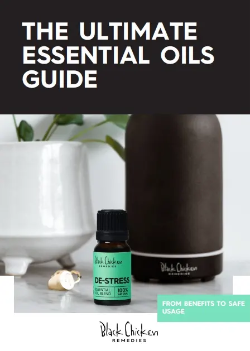 How can you prevent or relieve skin problems during menopause?
Menopause is a natural physiological process during which a woman's body experiences a range of hormone-related stressors.
Sensible precautions such as reducing alcohol intake, particularly if it's beginning to affect your sleep quality, regular exercise, drinking plenty of water, and implementing a gentle natural skincare regimen will help alleviate some symptoms and also help you feel better about yourself.
Your body is under stress at this time. It makes good sense to ensure that anything you apply to your skin is toxin-free. Before and during your menopause, choose powerful all-natural skincare remedies to soothe and nourish, hydrate, heal and restore your skin.
If you thought menopause was bad, just wait until you hear about endocrine-disrupting chemicals (EDCs)! EDC's are a class of chemicals that interfere with normal hormone function, and they're found in all sorts of everyday products, from cosmetics to food packaging. Even low-level exposure to EDCs can result in minute changes to the body's natural hormonal activity, and over time, these changes can add up to some serious health problems.
EDCs are a class of chemicals that interfere with normal hormone function.
Parabens, benzophenones, bisphenols, and phthalates are the most widely found EDCs in products.
Low-level exposure to EDCs can result in minute changes to the body's natural hormonal activity.
So what can you do to protect yourself from EDCs? The best defense is a good offense: avoid products that contain them whenever possible, and choose natural alternatives instead. Your body will thank you for it!
Are there all-natural toxin-free remedies specifically developed for maturing skin?
At Black Chicken Remedies, our toxin-free products have been patiently developed over many years with the best all-natural ingredients. By the time we release a product to you, we know that a powerful synergy of targeted essential oils is going to deliver great results.
Our remedies, with pure, highly effective ingredients and delicious aromas, work both as skincare and selfcare. Cherish the body you have by improving your skin and wellbeing at the same time.
Which products will help prevent and relieve skin changes during menopause?
We particularly recommend regular use of several remedies to help prepare your skin, hair and nails for menopause and provide protection and healing during your menopause years.
These toxin-free products provide a simple, all-natural way for you to look and feel your best. Our skin and hair are the most visible signs of our ageing. It's your body, your choice.
For your face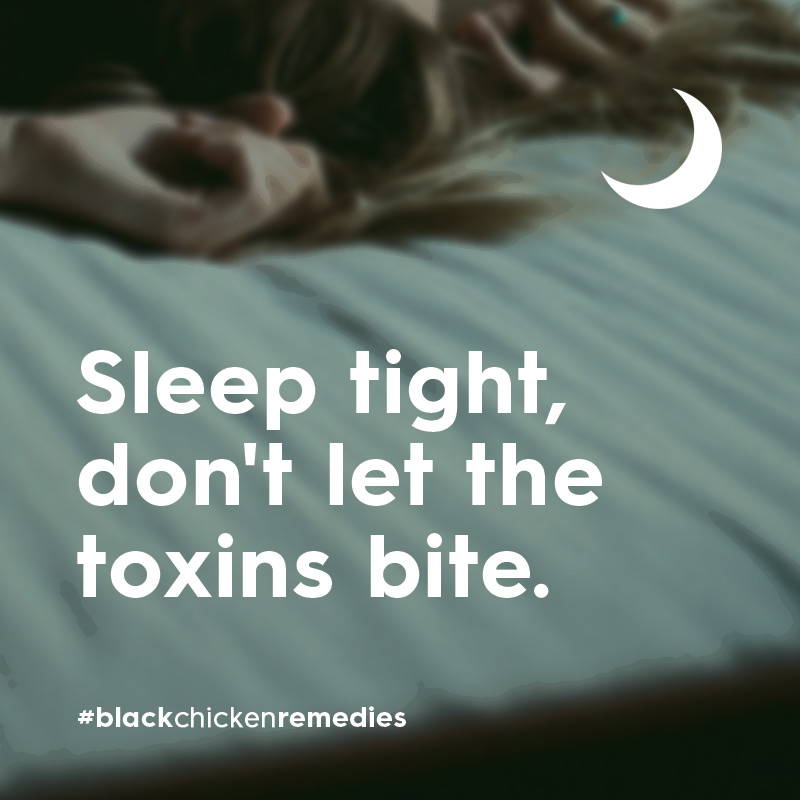 We recommend Nocturnalist Night Serum, an intensely hydrating remedy developed to repair and regenerate skin, soothing any dryness and inflammation, plumping fine lines and wrinkles, and boosting collagen production – all while you sleep.
Our skin does its best repair work at night when it's more able to effectively absorb the combined effects of 12 all-natural remedial ingredients. Designed to strengthen your skin's resilience, Nocturnalist will give your face deep hydration and a softer, smoother lasting glow.
For your body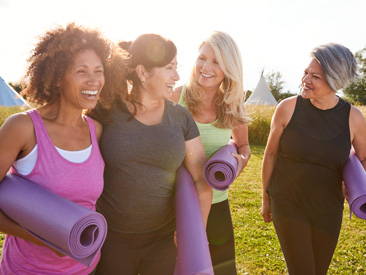 For most of us, applying deodorant is a daily task, spraying, rolling or smoothing it on beneath the armpits, so close to lymph nodes. How much better to choose a high performance deodorant that contains no toxins or aluminium salts, and is beautiful to use!
Using Axilla Deodorant Paste, our award-winning bestselling deodorant as part of your daily selfcare routine is a healthy step forward.
Axilla Deodorant Paste is a unique blend of natural and organic ingredients that target and effectively neutralise odour without any harmful chemicals or sweat blockers.
Long lasting, even in extreme conditions of heat and activity, Axilla Deodorant Paste Original and Barrier Booster for extra sensitive skin will keep you smelling fresh and feeling great.
For your hair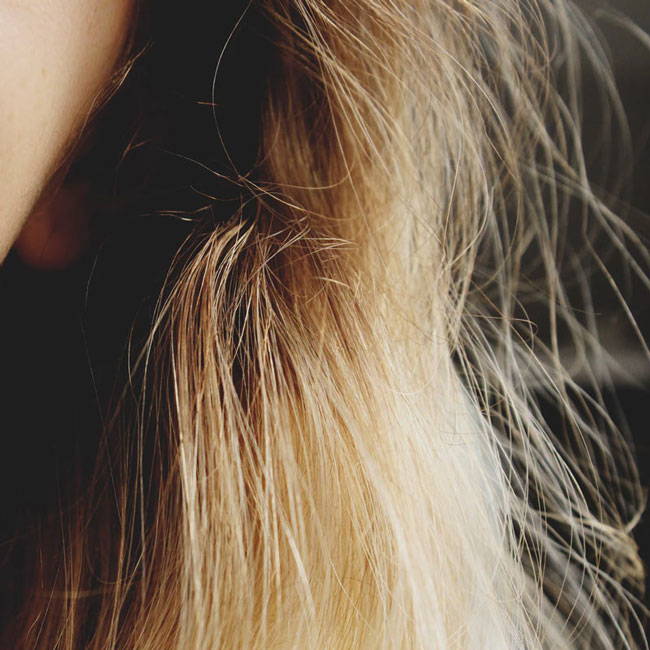 Scalp hair begins to respond to hormone fluctuations as you reach 45-50 years of age and can bring many changes such as greying, thinning, change of texture and hair loss.
Many hair treatments contain synthetic ingredients such as silicon emulsifiers, artificial fragrances and colours. Chemicals, good and bad, cross the skin barrier and enter the body. Why would you want to massage toxins into your scalp?
HairOm hair and scalp treatment is a light and luscious treatment oil, all-natural, toxin-free and beautifully effective at deep conditioning your hair and scalp. It feeds nutrients to the follicles, promoting blood circulation, encouraging a healthy shine and hair regrowth. As well as protecting your scalp, it's a powerful remedy for dryness, dandruff, frizz, itchy skin, and thinning hair.
With Omega 3 and a range of aromatic pure essential oils such as organic jojoba, hemp, sesame and argon oils infused with geranium bourbon, rosemary and Vitamin E, it balances natural oil production and is a first line of defence against those visible signs of ageing.
Have you ever looked at the ingredients list on the back of a shampoo bottle? Most shampoos use agents such as Ammonium Chloride, Glycol or Sodium Lauryl Sulfate along with a host of other chemicals to create a foamy lather when mixed with water. The more often you wash, the more chemicals you are feeding your hair. Over time this will damage your hair and scalp. Sometimes this leads to dry hair, premature greying, dandruff and a dry, itchy scalp. The best way to combat these issues is to limit the use of conventional shampoos.
Using chemically-based products can severely dry out your hair, causing split ends, damage to the hair follicles and drawing out moisture. We recommend avoiding washing your hair every day and using a dry shampoo in between washes . A dry shampoo cleans out excess oil, soothes the scalp and stimulates hair growth while preventing premature greying. With a powerful combination of cornstarch and tapioca powders, bamboo powder, fossil shell powder, clary sage and rosemary, our all-natural dry shampoo cleans and calms your hair and scalp.
Dry shampoo can help prevent premature hair greying - by eliminating chemicals, your hair will stay healthier and naturally vibrant for longer. We have used Rosemary essential oil, well known to nourish the scalp and hair follicles, helping to stimulate hair growth and prevent premature greying.
This natural remedy may also help correct damage from colouring and chemical exposure while helping treat scalp irritation and stimulate hair thickness. It can also help with dandruff and regulate oil production, perfect for cleaning and protecting dry and damaged hair.
For your face, body, fingernails, in fact …
As a remedy for just about everything you can think of, our Balm of Ages is totally indispensable. You're going to want to carry this miraculous little pot of skin remedy with you everywhere!
Scoop out a tiny, pea-sized amount and rub it between your palms until it melts. Hold up your hands to your face and breathe in the glorious scent of these therapeutic natural and certified organic ingredients.
Our wonder balm absorbs well and because you only need a small amount, a single tin lasts for a long time. So do its effects! Massage it gently into the backs of your hands to protect and nourish this very visible area of your skin. You'll soon see the benefits.
You can apply the balm to your face to deeply nourish and repair, helping mature skin retain better moisture levels. It will also soothe itchy and inflamed skin and nourish dry chapped lips.
The balm is a gentle and very effective makeup remover, and also soothes and heals sunburn and skin rashes. It softens dry skin on feet and elbows, reduces the appearance of minor scars, and can even relieve the symptoms of eczema.
Don't neglect your fingernails. A normal nail contains almost 20% water. Low estrogen during menopause can cause dehydration of the nail plate leading to brittle, fragile or peeling nails. Nourish My Cuticles - Nail and Cuticle Oil is specially formulated to strengthen, hydrate and repair your cuticles and nails. Brush the applicator twice over each nail and cuticle, gently massage the oil in, apply regularly into your nail plate and cuticles for a healthy boost of protection.
Menopause, with Black Chicken Remedies
Menopause, a time of physical and mental change, presents new challenges for your wellbeing. If you can choose natural toxin-free products that make life a little easier as you age, and love yourself a little more every day, why wouldn't you?
At Black Chicken Remedies, we understand. We know what matters. We're right there with you, and we've got you covered.